Support
Customer Support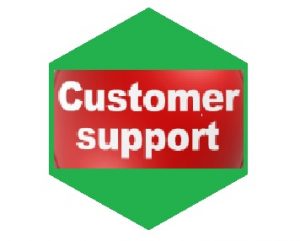 Welcome to GOGO CentralComDC Music Streaming Library.
We are in the early Beta testing phase our Apple IOS app. We are adding 30,000 GOGO Live shows to our GOGO CentralComDC Music Streaming Library. Our Apple IOS app consist of a welcome page that you (the public).
Can:
1. Get the history of GOGO
2. About Donald Campbell & #DONTMUTEDC
3.Access the the
GOGO CentralComDC Music Streaming Library(Requires Login). Once you've login into the Library, you will enter in to the GOGO CentralComDC Home Screen. The GOGO CentralComDC Home Screen has a propriety design to give the pubic(you) access to the internet at the same time you are listening to Live show Tracks. This screen has a Exit button top left and Home icon at the bottom and 4 additional icons that give you access to the GOGO CentralComDC Music Streaming Library.
1. HOME icon
2. FOLDER icon (Song Index)
3. PLAYLIST icon(Live Shows Tracks you added to playlist)
4. Artist/Year icon (Gives you Live Shows base on years)
5. ALBUM (Live Shows listing).
The Home and icons will show consistently after you select Track( Live Show song). There is a play screen when you when you select Track from FOLDER icon. While Live show Tracks is playing you have the option pause, stop and to add track to playlist and also share that playlist. We are working on the ability to name the Track(Future). You will always have option to go to GOGO CentralComDC Home screen and Home Screen and click exit button top left to exit and close. There are addition icon for GOGO Share(Where you will have ability to share your playlist with most social networking sites. example: Twitter, Instagram, Facebook, etc.) You have an GOGO Talk icon (Video chat one on one) and the Articles/Video/Podcast icon (Keeps you up to date with current GOGO CentralComDC news, shows, video, podcast, articles). As we have stated we are in early beta testing. We appreciate your support and any comments to make.
We have an contact page( https://centralcomdc.com/wp/?page_id=43 ), Support page( https://centralcomdc.com/wp/?page_id=674 ), and feedback email feedback@centralcomdc.com.
Donald Campbell thanks you for your support and comments and We will make GOGO CentralComDC Music Streaming Library the 'The official music Library in Washington DC, the US and the World.
support@centralcomdc.com