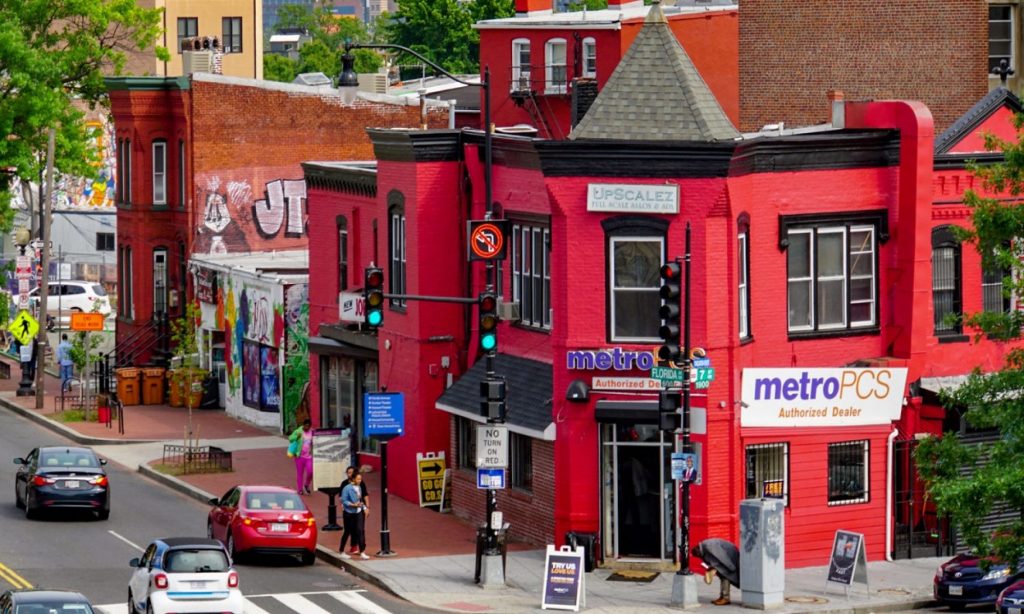 ---
Donald Campbell has been playing Go-Go music at his store since 1995 which was originally named Central Communication until his merger with the company Metro PCS. The store has a vibrant presence in the Shaw area of North West DC. He is centrally located where 7th Street intercepts Georgia Ave. NW and the infamous U Street corridor. He is also neighbors to Howard University and Howard Hospital. This thriving area of the nations capital in the last 5 years has seen rapid gentrification. The newly constructed condominium and the residents have eagerly pursued the city to force the Metro PCS cellphone store to stop playing Go-Go music. It has been noted as a prime example of the new neighbors intention to sanitize the neighborhood and has created a enormous debate regarding how African Americans feel excluded in their own neighborhood. Donald Campbell's intent is to preserve the culture and the interest of the DC natives and the Go-Go music. He wants to maintain everything that is authentic about the DC native, the culture, and the city, that was formally known as Chocolate City. Mr. Campbell feels that by streaming the Go-Go music it will allow the world to experience the culture we are trying to preserve.
Christopher Proctor, The founder of Go-Go band TCB is quoted as saying, "The funky music is part of DC landscape especially in Shaw which use to be populated with Go-Go clubs. This corner is often where many hear Go-Go for the first time". Ward 1 Council member Brianne Nadeau who represents the neighborhood which Metro PCS is located wrote a letter to the President of T-Mobile John Legere. Nadeau said in her letter, "the music that has played there for more than two decades and the Cd's sold there has keep this culture spirit alive. The very street that the store sits on is also named after the God father of Go-Go named Chuck Brown Way.
The objective of Mr. Campbell's campaign is to ensure the Go-Go culture is preserved for a very long time. He intends to create a digital streaming platform that will insure that the music will thrive for many generations to come.
In the words of Chuck Brown, "IT DON'T mean a THING, if it ain't got THAT GOGO SWING".!